As many of you are probably aware, there were some quite big rule changes made in January 2019 that I'm sure you all are still getting to grips with. In this blog I will highlight 5 of the main ones that are most likely to effect your golf and how some tour pros also got caught out by these!
Drop
First I will start off with taking a drop. Before the rules changed, when incurring a drop you would drop it from shoulder height, in January this changed to knee height. The reason for this is the fact that it lowers the height that the ball is dropped, therefore increasing the chance of it staying within the relief area. At the WGC-Mexico Championship Rickie Fowler has to take a drop after shanking this second shot but totally forgot the new rule change and dropped it from shoulder height in turn incurring a 1 shot penalty and finished that hole with a triple bogey 7!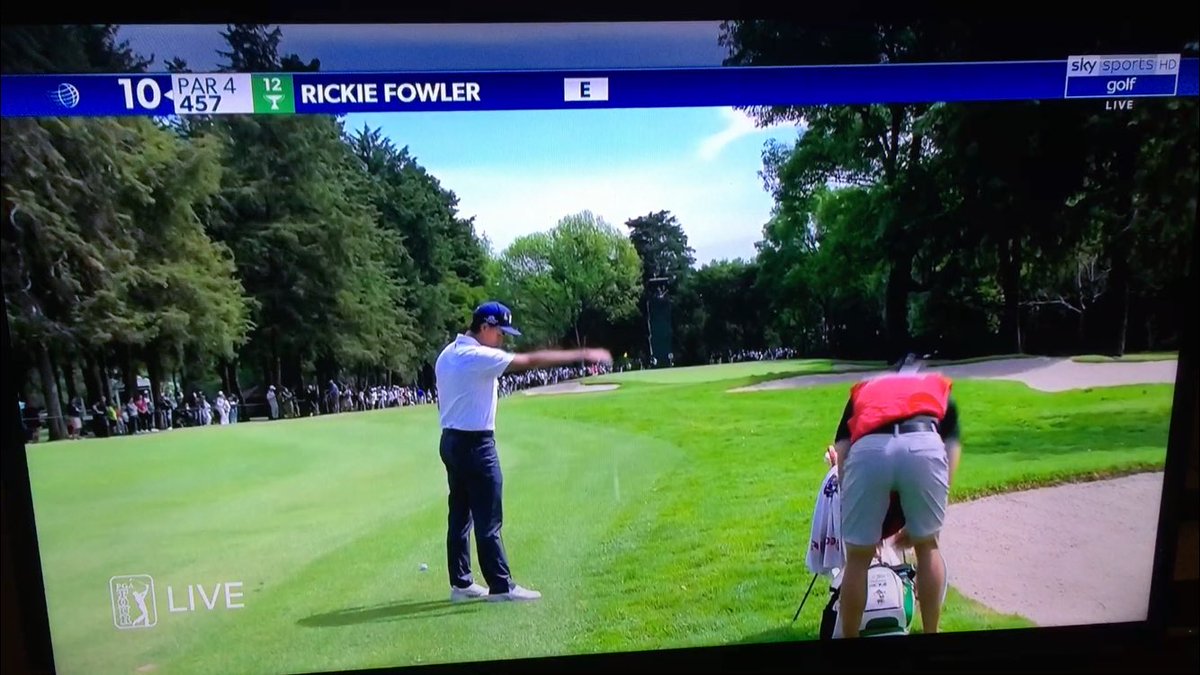 Putting…
Secondly, when putting on the green you had the options of having the flag out or having it attended. Thanks to the new rules change the flag can now be left in. This is something that as coaches we get asked a lot by clients what difference it makes and has caused a big discussion between golfers alike. Personally I still like to have it out as I think the hole looks bigger and I have more chance of holing the putt! Bryson Dechambeau on the other hand has claimed it is statistically proven that it is better with the flag in as it is proven to benefit the player in 99% of situations! What's your view?
'Penalty area'
Water hazards are next on the agenda. Before January, when in a water hazard area you was unable to ground your club at set up; remove any loose impediments or take a practice swing. The rule has now changed and a water hazard area is now classed as a penalty area where you can do the above with no penalty just as if you was playing off a fairway or in the rough.
Spike marks
Ever had a putt where someone with hard spikes has walked all over the green leaving deep marks? Now you can repair them! If you have a pitch-mark or spike marks through the line of your putt then make sure you repair them, this will allow you to keep your putt on-line rather than it bobbling all over the place. Doesn't seem like it should have been a rule at all but before the change it was classed as 'improving the lie" and you would have incurred a 1 shot penalty!
Bunker impediments
Finally, when you hit your shot into a bunker you are now allowed to move all impediments, not only stones! However be careful to make sure that it is definitely an impediment you are moving and not just some sand! If it is sand that is moved then this will cost you 2 penalty stokes! Rory McIlroy found this out when playing in the Fed-Ex cup play offs, watch below as he moves what he thought was a rock and turned out to be just sand!!
Rory McIlroy thought he was removing a loose impediment from a bunker, but then realized it was just sand.

He alerted a rules official and was given a two-shot penalty.

He was three back of the lead at the time of the penalty. pic.twitter.com/Ayp8zWw9Ei

— PGA TOUR (@PGATOUR) August 9, 2019
Hopefully this blog has made you more knowledgeable about some of the rules and how easy it can be to forget the new changes (Even the tour pros get it wrong!).
If your out on the course and have a rules query, we would love to hear it and help you when you finish!
Jasmine Campbell
@jcgolfcoaching